Welcome to

Evans Public Library District!
We have partnered with Goodshop so that now you can feel great about your online shopping! Goodshop gives you the best coupons for thousands of stores like Target, Apple, Amazon, Petco and more AND a percentage of what you spend on virtually every purchase is donated to our cause! Plus, with the Goodshop app for iPhone and iPad, you can shop, save, and give on the go.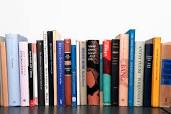 Have you always wondered what it takes to work at the library?  Try this fun game! Order in the Library
Evans Public Library is proud to be a member of the Illinois Heartland Library System. The Illinois Heartland Library System is a community of multitype libraries developing partnerships and sharing resources in pursuit of excellent service.Illinois Heartland Library System covers 28,141 square miles and serves a population of 2,248,634. There are 545 member libraries: 40 Academic, 227 Public, 243 School and 35 Special.

We're delighted that you are using the Evans Public Library as your source for eBooks. We are happy to announce that we have chosen the Cloud Library as our exclusive platform for eBooks and downloadable audiobooks!
If you are already using the Cloud Library, you know that it is very easy to use. For those of you who are new to the Cloud Library, please visit ebook.3m.com to get set up or grab our general how-to brochure. We think you will love it.
If you have been using Southern Illinois Libraries on the Go (Overdrive), please be aware that this service will be discontinued on

April 1, 2016.

We sincerely regret any inconvenience this may cause. Please be advised that the Kindle Fire works with the Cloud Library, but basic Kindles do not. You may have another device, such as a smart phone, tablet, laptop, or desktop computer that you can use to access the Cloud Library.
It's very easy to sign up for and use the Cloud Library, but if you find that you need a little help, simply stop in or contact us for one-on-one assistance.
You can look forward to an expanded selection of eBooks and downloadable audiobooks all in one easy-to-use place!
Happy reading and listening!

Can't find what your looking for in our online catalog? Search the state of Illinois and beyond for journal articles, books, DVDs and more.

 WILSON WEB–The Wilson Web expands the periodical resources of the library providing 100% full text articles from more than 1600 publications.  This is a multidisciplinary database.