Welcome to

Evans Public Library District
We have partnered with Goodshop so that now you can feel great about your online shopping! Goodshop gives you the best coupons for thousands of stores like Target, Apple, Amazon, Petco and more AND a percentage of what you spend on virtually every purchase is donated to our cause! Plus, with the Goodshop app for iPhone and iPad, you can shop, save, and give on the go. 

Evans Public Library is proud to be a member of the Illinois Heartland Library System. The Illinois Heartland Library System is a community of multitype libraries developing partnerships and sharing resources in pursuit of excellent service.Illinois Heartland Library System covers 28,141 square miles and serves a population of 2,248,634. There are 545 member libraries: 40 Academic, 227 Public, 243 School and 35 Special.

Happy reading and listening!

Can't find what your looking for in our online catalog? Search the state of Illinois and beyond for journal articles, books, DVDs and more.

 WILSON WEB–The Wilson Web expands the periodical resources of the library providing 100% full text articles from more than 1600 publications.  This is a multidisciplinary database.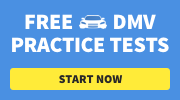 Free Department of Motor Vehicles (DMV) practice tests!